THE TRUSTED
PACKAGING EXPERTS
Delivering a positive packaging experience from factory to fingertips.
A FEW OF OUR PARTNERS
IPS works alongside companies from all industries to develop unique packaging solutions that meet the evolving demands of businesses and consumers alike.


The IPS Advantage
(001)
Industry Experience
Over 20 years of industry experience has afforded us the knowledge and technical understanding required to forecast and fix potential issues before they ever happen.You can rest easy. Meeting your delivery deadlines will soon be an issue of the past.
(002)
Award-Winning Design
Our design team is known industry-wide for dreaming up packages that are as aesthetically pleasing as they are practical. Don't be surprised when your brand appears on the cover of Packaging Digest.
(003)
Cutting-Edge Technology
We use only the most advanced 10-color roto gravure printing presses, which are equipped with automatic scanning devices for exact color registration and exceptional quality control. In other words, each of your units will be as flawless as the last.
With offices located in North America, Central America, South America, and Asia we possess a depth of resources that enables us to produce top-of-the-line packaging products while keeping your costs and time-to-market low.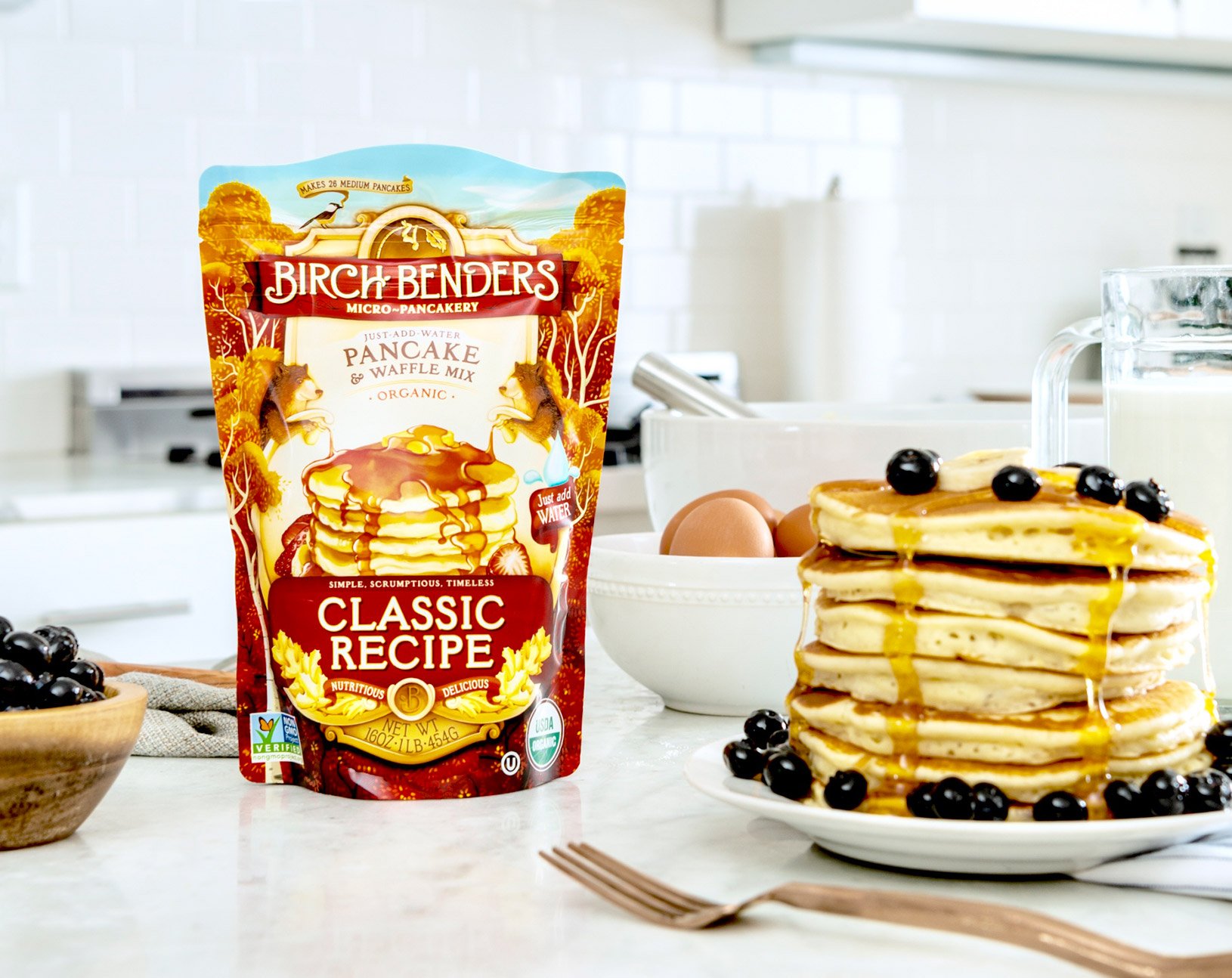 Featured Solutions
Birch Benders
Birch Benders makes the world a more delicious place with pancake and waffle mixes designed to fit all diets and lifestyles. Whether it's keto-friendly, protein-packed, paleo, or gluten-free, this Denver-based breakfast artisan has been whipping it up pancake-style since 2011.
It wasn't until 2013 when Birch Benders approached IPS to take a big step forward in its already exciting journey. The goal was to replace its glass jar packaging with something that would attract retailers while retaining the brand's whimsical charm. The result? A vibrant, re-sealable stand-up pouch that has, in part, helped land a once mom-and-pop operation in more than 15,000 stores nationwide.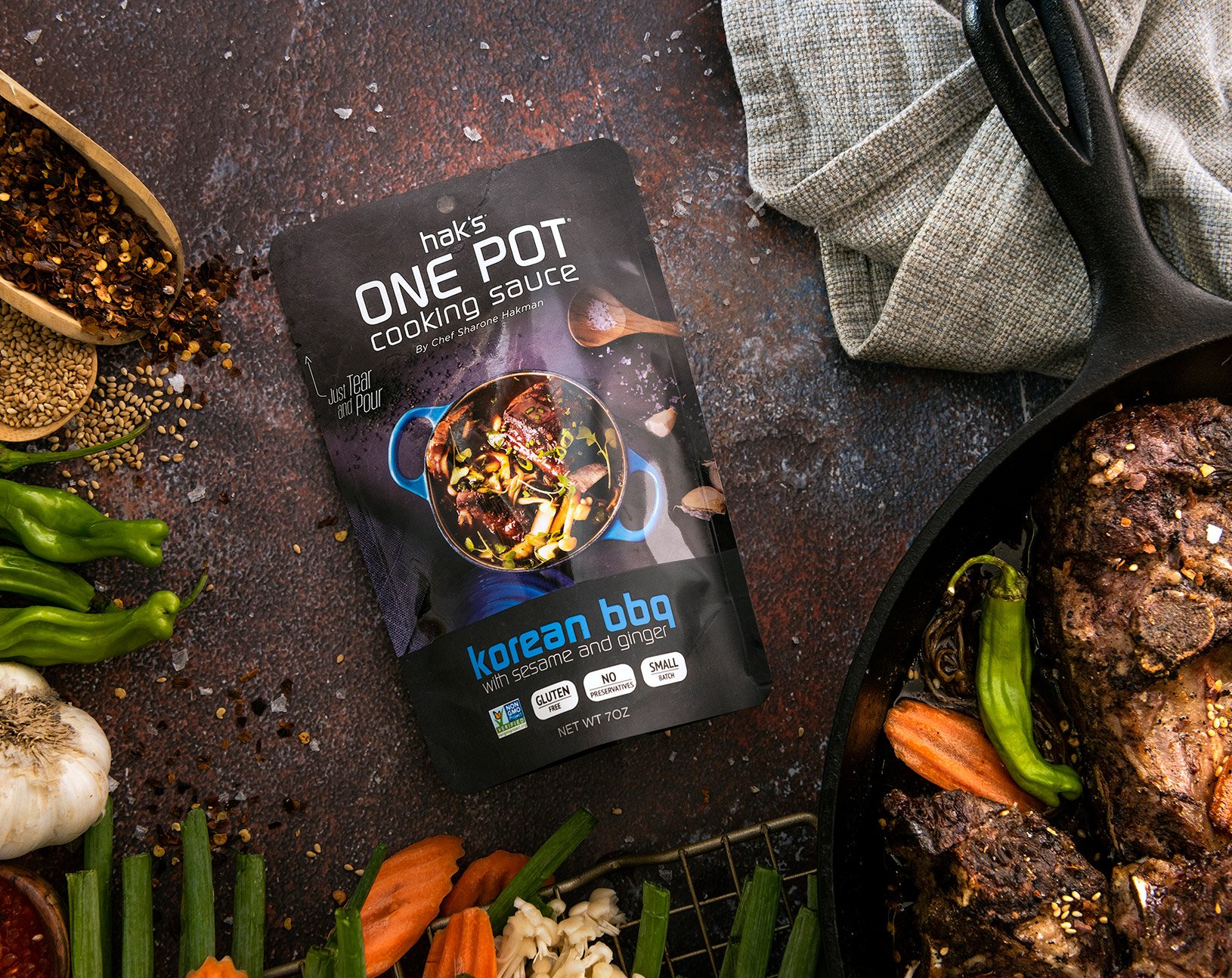 Featured Solutions
Hak's
You may recognize Hak's CEO Sharone Hakman from the episode of Master Chef that left Gordon Ramsay raving about a certain Chipotle Bourbon BBQ sauce, but that was only the beginning. Ramsay's nod of approval inspired Hakman to bring his sauce to market. And soon after, he would expand his product line to include a variety of other chef-inspired sauces and dressings that feature premium, organic ingredients. Hak's was born.
Since its inception, Hak's has trusted IPS to deliver flexible packaging solutions that visually communicate its emphasis on quality. Hak's one pot cooking sauces, for example, boast matte-finished, slate stand-up pouches, which are juxtaposed by vibrant, high-resolution food photography. This packaging solution offers customers a taste of what Hak's is all about well before ever tasting the quality flavors they'll discover inside.
Featured Solutions
R.E.D.D.
R.E.D.D., or Radiant Energy Deliciously Delivered, is ushering in a new generation of protein bars that feature 100% plant-based ingredients. Last year in the midst of a complete rebrand, R.E.D.D sought a packaging partner that would deliver on its vision for an updated bar wrapper.
The problem was, many of the vendors R.E.D.D. had met with were oblivious to the big picture. Instead, they were hyper-transactional and unwilling to collaborate. It wasn't until R.E.D.D discovered IPS that it found a packaging partner in the truest sense. Together, we delivered a modern packaging solution featuring metallic film that elevated the product and brought consistency to the new brand.
SEE WHAT PEOPLE ARE SAYING ABOUT IPS
"IPS puts the same amount of love and passion into their packaging solution as we do with the foods we produce. That's rare to find."
CEO, HAK'S
Our
History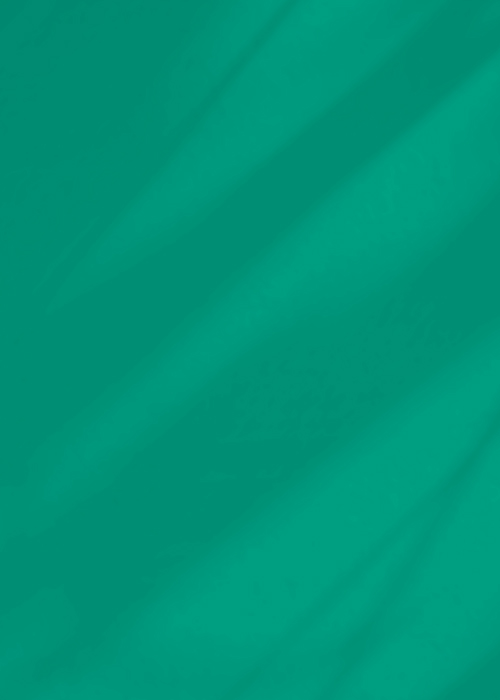 A 20-Year Legacy of Craftsmanship & Dependability
Our story begins over 20 years ago when IPS founder Carlos Cornejo began his career in flexible packaging. Carlos worked for a Japanese packaging company that was an early pioneer of imported, high-quality gravure printing.
When he left the company to found Innovative Packaging Solutions, he wanted to remain on the forefront of flexible packaging innovation - but in a different way.
Today, IPS is recognized as one of the top brands in the US packaging industry. Not only for its state-of-the-art printing techniques, but also for ushering in a new generation of forward-thinking flexible packaging that goes beyond bags and boxes. At the end of the day, we're more than a package supplier. We're your newest business partner - experienced enough to anticipate your every manufacturing obstacle and talented enough to make overcoming them feel effortless.